| | | |
| --- | --- | --- |
| Annoyed about receiving emails with viruses attached? Fed up with having to follow long lists of procedures just to make sure you don't activate any viruses in emails? Fed up with your ISP not providing an effective Virus Filter? We understand this annoyance and frustration so we've placed a thorough and effective Virus Guard on all mailboxes. Our carefully designed virus guard vigorously scans email for viruses and deletes or repairs any emails or emails containing viruses. | | |
How our Virus Filter Works
All incoming email messages are checked for containing viruses through a six tier virus filter system. These tiers include the automatic removal of attachments which use extensions such as pif, scr, exe, bat and others repeatedly used by viruses. Emails are their attachments received are scanned thoroughly using the highest blood hound settings available, any viruses located are automatically removed. Our servers are then scanned continuously for viruses, with a two tier system responsible for thorough daily and weekly scans of the enter server system. To aid with this high level of virus protection our servers regularly automatically update their virus definitions from Symantec's Norton Anti Virus department. Additionally our staff perform manual updates to our anti-virus guard to ensure the highest level of protection for our clients.

Clients confirm that our system removes 100% of all known viruses, however the threat is always present and viruses adapt regularly. We therefore strongly recommend that our clients should continue to use anti-viral software to provide a last level of defence.

On Going Virus Filter Protection Measures
The Virus Protection is extremely effective, however viruses alter with time, to avoid being caught by virus scanners, therefore it is an ongoing campaign. We encourage all clients to forward any emails containing viruses, as an attachment, to mailhost@snmail.co.uk where we will take appropriate measures. As part of those measures we may contact ISP's of offending email accounts requesting for senders to be checked for innocent infections, and will request that non-innocent users be removed. Most ISP's behave responsibly and are prepared to remove users who write and send viruses.

Please note that the addresses listed on the email as the sender are rarely accurate and would discourage people from tackling these types of problems themselves. Experience has shown that end users who do attempt to tackle virus programmers normally increase the quantity of viruses they receive.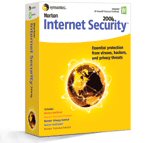 Further Protect your PC with Norton Internet Security